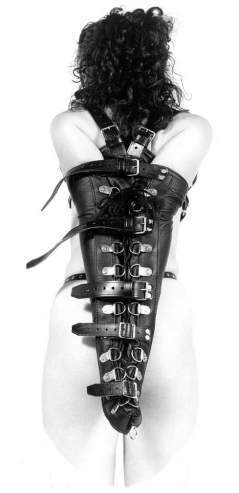 Be sure to check out my new buddy's page: Suki - lots of great free bdsm and fetish phtography!
My gracious thanks to Persian Kitty for help in publicizing this site, and to Wasteland Magazine for giving us some much-needed free space on their server.
Please pay them both a visit - two excellent services!
Please Note: Some images on this site have sections "blurred out" to comply with CDA2 - if this law is repealed, all images will be restored to normal.
Don't like this new law limiting your right to view what you want? Click here to help the ACLU protect your rights!
You may view the uncensored versions at Wasteland - The Darker Side of Desire
Welcome to...
Aaron's Bondage and Fetish Photo Gallery
A Fully Illustrated Collection of BDSM and
Fetish Fantasy Fiction
You must be over the age of 18 to continue.....
If not, please go back now.


Wasteland! The Web's Best BDSM / Fetish Site.
Since 1995 Wasteland has redifined EXTREME!

NEW! EROTICA FOR WOMEN, BY WOMEN
New!
Wasteland BDSM and Fetish News
Our free weekly publication of BDSM and Fetish Events Listings, Club Guides, Legal Updates, Original Photo Galleries and Movies, Serial Stories and other features for the Bondage and Fetish Aficianado.
Enter your emal address below, then check your mail for the confirmation to "opt-in" to the list and start receiving this unique weekly publication of the Dark Side of Desire. You may cancel at any time and we will never reveal your address to any other company. Your privacy is assured.